We help our foreign clients acquire investment property in the USA in one of two ways:
Turnkey Investments.
These are houses & duplexes that have been fixed-up and rented with paying tenants already in place. Immediate cash flow and available today! Click to view our inventory now.
Selected Investments.
If instead, you would like us to seek out and buy fresh properties for you in any city in the USA, please visit this page to learn more.
Please read through this section carefully, it will answer most of your questions on how a foreigner can buy a house or other USA Real Estate. Please email us if you need further guidance or have any questions.
WHY SET UP A HOLDING COMPANY (LLC) TO INVEST IN USA PROPERTY
Once you have decided you want to buy USA Real Estate, we set up a simple holding company called a Limited Liability Company (LLC) for your real estate, with you as the owner. The property is held by the LLC and you own the LLC. You own/control it completely.
In the USA, it is necessary to have a Tax ID number and this takes care of that requirement. The LLC is considered a domestic entity and, as such, makes it easier to conduct US business. In addition as a foreigner, you must have a legally registered USA address and agent. Having a holding company accomplishes this as well as provides for additional liability cover and a bank account to receive rents and proceeds from sales. It also easily allows you to sell all or part of your portfolio when the time comes to sell or to pass it on as an inheritance.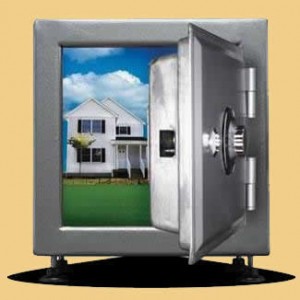 While property can be purchased anywhere in the USA, we will register your LLC in Texas since it is a very tax friendly state with no personal income tax and a very small corporate franchise tax which is currently zero in most cases.
The main LLC document is an operating agreement that gives you (or your nominee) authority to approve all property purchases/sales and includes limits on normal operating expenses. It will stipulate the breakdown in financial contributions, ownership, and management responsibilities — and require that American Full House get written approvals when we manage items on your behalf.
American Full House, LLC, will be assigned a nominal carried interest of 2% in the LLC to run the company on a day-to-day basis. This allows us to execute purchase agreements collect rents, make deposits/payments, etc., on your behalf. ( Please note that this does not affect your cash-flow, etc., you will get 100% of that. It is 2% of the capital which essentially is just a 2% commission on the sale of the property.)
A simple holding company is formed with you (or your nominee) as owner and controlling authority. Property purchases and expenses can only be done with your explicit approval and title to purchased property is placed in to this company, which you own.
The owners/partners in this company can be:
an individual
a group of people
a company or trust (prohibited for Indians per RBI regulations)
a company or trust registered abroad
any other entity
APPLICATION FORM
Your LLC is setup using a simple two page application form. It states who the partners are, the addresses, contact information, and heirs. View the Turnkey purchase agreement and LLC application form for foreign buyers of USA Real Estate.
COST
The fee for the LLC is $1200, plus a Government filing fee of $325.
Once you fill out the LLC application, the documents are created by lawyers based on the specific information you provide (partners, percentages, heirs, etc.). These documents are emailed to you for your review. Changes you need (if any) are made and you return the documents with original signature via courier. We countersign the LLC and provide you with scanned copies of the executed/registered documents. A bank account is opened in the LLC name. (After the initial application, subsequent investment funds are wired directly to your new LLC bank account which you can view online any any time.)
We are often asked about the generic LLCs that can be obtained online for a few hundred dollars. While these are perfectly legal, they do not have the specific operating agreements, etc., that allow us to manage the LLC for you and for your investments to be properly safeguarded. Our documents are prepared by actual attorneys specifically for this purpose and tailored for your needs. Keep in mind that the LLC is formed only once and so it's not wise to save a few dollars for a serious investment.
One LLC can be used to hold multiple properties anywhere in the US.
MANAGEMENT DUTIES
American Full House, LLC, will actively manage the real estate and stay on top of your investment, providing complete financial oversight. We will cover every aspect of buying real estate and management/renting your properties in the USA. We will take care of all the formalities for the holding company set up for the investment, right down to all the necessary bookkeeping, insurance, and tax reporting.
There will be a separate Real Estate Management Agreement between your company and us. This agreement covers all our responsibilities in purchasing and managing property on your behalf such as:
seeking out and presenting properties to buy
physically inspecting each property before purchase
managing the entire purchase (and sale) process for real estate you select
obtaining insurance
procuring title policies (guaranteeing free and clear title)
contracting real estate brokers
keeping the financial books of the LLC
find and screen tenants
renew or find fresh leases for the life of the property investment
maintain and repair property as needed
if necessary, facilitate evictions and other legal action
keeping you up-to-date on USA real estate trends
sell the property on your behalf when you choose to do so
representing you in all property matters to help ensure the success of your investment
and more…
We take care of everything. As the owner, the only thing you will need to do is approve management items we send via email.
FEES
Our fees are listed by each house on this website. In general, we have an administration fee equal to 10% of the gross rents.
INCOME TAXES
There are income taxes on foreigners owning or buying property in the USA. American Full House will complete all the necessary one-time and quarterly tax filings and business reports for your LLC. These include state franchise tax, title transfer taxes, property taxes, etc.American Full House can not file annual company tax or personal returns, however, we maintain the LLC's financial books and will refer you to certified professionals providing them with organized financial records. We will coordinate all this for you, or if you prefer, provide it to an accountant of your choice.
Income tax in the USA is slabbed and is generally about 10% of net income (income after all expenses); please see the IRS 2012 1040NR tax table for all the rates. Capital gains will be similarly paid depending on the net gain at the time of sale. Generally any taxes paid in the USA are adjusted/credited against taxes paid in your resident country. You should consult with a tax accountant in your country of residence to understand how taxes paid in the USA are handled. (There is a DTAA with India whereby you will get a credit for taxes paid in the USA).
BUYING/PURCHASING SELECTED PROPERTY
The main advantage we have in representing foreign investors such as yourself is that we are making cash purchases. Since there are no mortgage approvals and no third parties, sellers are quite keen to deal with us as buyers. The transactions are simple and clean.
If you chose not to buy a turnkey house, then based on various factors (your preferences, our experience, market factors, investment amount, etc.) once a specific type of property and location is identified, we will provide you with properties currently for sale. We will include price history, rental analysis, and other pertinent information. Once you have approved the property, we ask that you wire in the total investment amount. This remittance is sent directly to the bank account of your new LLC and will provide "Proof of Funds" for the purchase offer we make.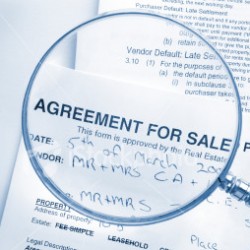 In order to buy a property with a cash offer, we have to submit a few documents that include the Company's registration papers, Tax I.D. numbers, a Real Estate Purchase Agreement, and Proof of Funds. Each property purchase requires your explicit approval.
In most cases, we have an option period (approx. 2 weeks) in which we can cancel the transaction should the property fail inspection. During this period we ascertain what types of property improvements or repairs (if any) might be needed for re-sale or rent. Common items here might include painting, carpeting, or an appliance.
Unless there is a specific reason not to, all property will be purchased with "Title Insurance." Title insurance in the United States is indemnity insurance against financial loss from defects in title to real property and from the invalidity or unenforceability of mortgage liens. It is meant to protect an owner's or a lender's financial interest in real property against loss due to title defects, liens or other matters. It will defend against a lawsuit attacking the title as it is insured, or reimburse the insured for the actual monetary loss incurred, up to the dollar amount of insurance provided by the policy, which is typically the purchase price.